Happy February 1 everybody!  In celebration of this momentous day – you know, the first February after a leap year – I have an update to my Camera+ script for Maxwell.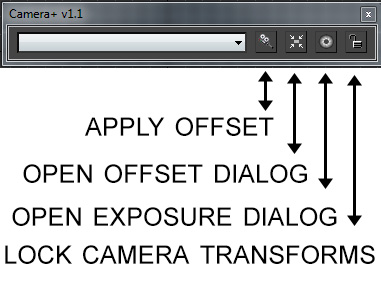 Updates include:
Added a dialog to let you adjust the camera parameters without changing the exposure.  With the "lock exposure" button turned on at the bottom of the dialog, choose one parameter to keep constant, adjust another parameter using the slider or spinner box and the third parameter will adjust itself to keep the same overall exposure value.  Handy especially when changing the fstop to get a different depth-of-field without changing the camera's exposure.

Added support for viewport regions when using the camera offset function.  When you turn it on, the region will automatically adjust itself to the new viewport created by the script to visualize the offset.  You can then change the region as usual, and when you turn off the offset it will be automatically reverse adjusted so the output from Maxwell will be where you want it.
A few bug fixes here and there.
Let me know what you think – any problems, improvements, etc. are appreciated!
Hey, like this post? Why not share it with a buddy?
Tweet